Use this guide to learn how to prepare your business for a recession.
While it's impossible to completely avoid recessionary periods, there are steps that businesses can take to prepare. By taking proactive measures now, your company can weather any economic downturns that come your way.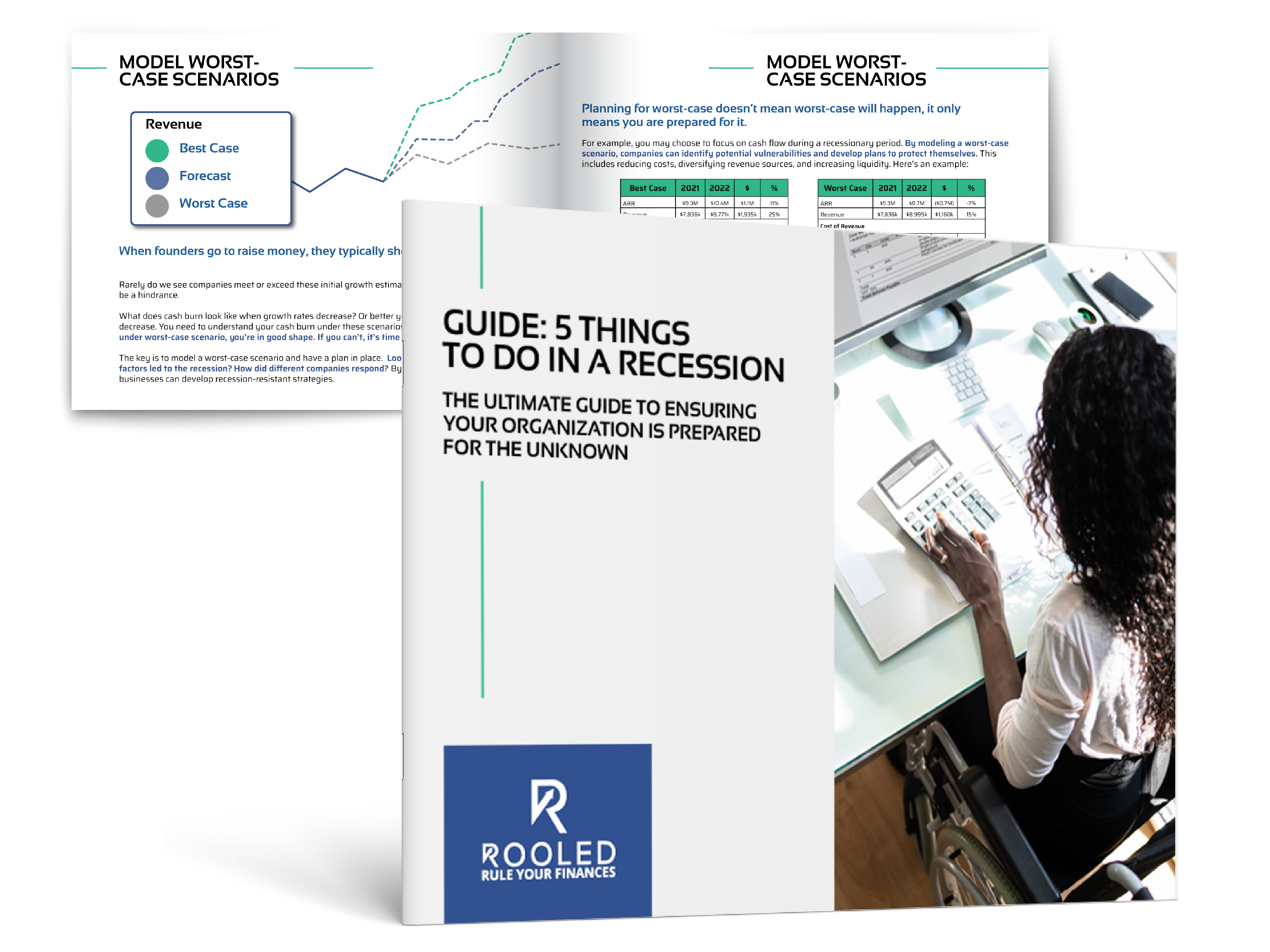 In this guide you will learn:
The 5 actions your business needs to take in the face of a recession
How to model worst-case scenarios to determine your vulnerabilities
The most common business expenses we advise clients to cut first
Examples of how corporations prepared and pivoted to maintain success
And much more!
You will find valuable insights from our experts that will guide you through.
Download our FREE guide to learn how to prepare your business to survive and thrive through an uncertain economy.